*** Story Update: Allison Uses Her Newfound Health to Inspire Others ***
Allison Carr says she feels healthy for the first time since she was 16 years old. The adult stem cell recipient turns 50 this year and says since her transplant in 2014 for multiple sclerosis, she has "a new lease on life." And Allison isn't about to waste that 2nd chance.
After working her way back to full strength, she did not sit back and relax. Allison is using her dramatic story of recovery to spread the word about adult stem cell therapy. She's been invited to speak at everything from university medical forums to local and network television news programs – including Good Morning America. She wants to bring awareness about adult stem cell therapy to others suffering from debilitating diseases and conditions.
But by far the most joy she gets is when she talks with other MS patients. Allison and her friend and fellow adult stem cell recipient Stacey Crain started Instagram and Facebook pages called Stem Cell Thriver. And when they visited Northwestern University for their checkups, they spent time meeting with and talking to other adult stem cell recipients to show them what their life could look like five or six years down the road.
Allison's story is one of over 2 million; that many people around the globe have been helped by adult stem cells! Adult stem cells are the gold standard for patients!
(November 2018) As a kid growing up in Utah, Allison Carr was always outdoors. She loved to swim, hike, camp and ride her bike. "In fact, for a long time, even after I got my driver's license, I preferred to ride my bike everywhere. Because I just loved to be active," Allison said.
At age 16 or 17 she started having strange physical symptoms that in her words, 'weren't making sense'. Even Allison's father, a doctor, couldn't pinpoint the cause of her extreme fatigue, loss of balance, extreme headaches, numbness and tingling and just overall exhaustion.
"You could be paralyzed at any time. You will most likely be in an assisted-living center on a feeding tube within five years."
Her condition was never diagnosed, and having a high tolerance for pain, Allison moved on with her life and never did anything about the medical issues. She got married, had four children and started raising kids. She taught her love of the outdoors to her daughters, who loved to ride horses with their mom.
Allison's first clue that she had multiple sclerosis came when she was working at the Salt Lake airport.
"I was working in a very, very busy restaurant. I was tripping a lot, I was dropping things, I was forgetting orders, and my first 'ah-ha' moment was when a doctor that I was serving literally grabbed my arm and he said: 'Has anybody looked at your right foot drop? You really need to get that looked at'"
Allison went to an orthopedic surgeon who put her through a series of MRI scans. When he didn't like what he saw, he sent her to a specialist. "The doctor came in with these scans in his hands. Put them up to look at them, and then the look on his face is something I'll never forget. And in my mind I thought, 'this isn't good.' The look on his face," said Allison.
Allison eventually learned that she had 18 lesions on her spine and another 6 on her brain. Doctors told her she had a very aggressive form of multiple sclerosis and she had probably been living with it for a very long time.
Effect of Nonmyeloablative Hematopoietic Stem Cell Transplantation vs Continued Disease-Modifying Therapy on Disease Progression in Patients With Relapsing-Remitting Multiple Sclerosis: A Randomized Clinical Trial
"I have so much gratitude, for the doctors, scientists, researchers who have been working in this arena. Stem cell therapy has been such a huge miracle in my life."
"I didn't realize how bad it was when she told us. And then, one day we went to the grocery store, and we were just walking in the parking lot and she just fell and she just lost all feeling in her legs. And that's when it hit me how bad it really was," said Caitlin, one of Allison's daughters.
Allison said, "I've got four kids. I had been raising them as a single mom for a few years before my diagnosis. My first fear is, of course, as a mom, how am I going to take care of them? I've been told that with the lesions that are in my spine, the fear was that paralysis was coming very quickly."
Allison's youngest daughter, Jo Olsen, was afraid for her mother, "I was worried. I was scared. I was the only one living at home at the time. It was around Christmas, my Mom was gonna be gone for three weeks at a time and my mom's all of a sudden in a different state. I had no idea what she was going through, I couldn't be there with her. There was a possibility that she wouldn't be with me the next year and it was tough."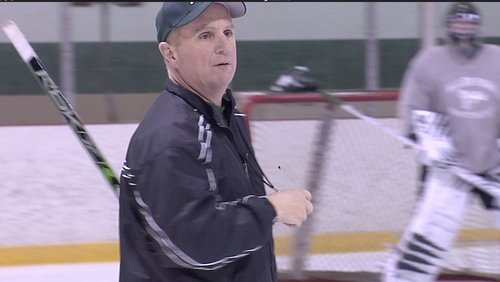 Although she never shared them, Allison's fears were even more dire, "I remember very clearly what it was like to have not one but two doctors look at me and say, 'you are declining quickly, and these drugs aren't working, and we are running out of options. You could be paralyzed at any time. You will most likely be in an assisted-living center on a feeding tube within five years."
Thankfully, and finally, this was rock bottom for Allison Carr. She had a friend who had been following a coworker's story about an adult stem cell transplant and shared that information with Allison. Allison started researching adult stem cell therapies. Early on, she decided she would not be passive in her battle with multiple sclerosis.
"My choices for treatment weren't great. I could die waiting for a pharmaceutical drug that's going to stop this, or my doctor was concerned the stem cell treatment would kill me. So, these are my options, and I'm thinking, well, if I'm gonna die, I'm gonna do it fighting, said Allison. "When I was told about the procedure, something inside of me was like, 'this is it'. Somehow I knew that this was going to change my life."
She went forward with the adult stem cell transplant administered by Dr. Richard Burt at Northwestern University in Chicago. The results were almost immediate. Allison says she felt better than she ever had.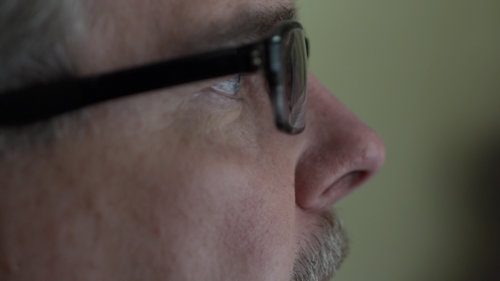 Allison said, "My first thought was, 'Is this what healthy people feel like?', and it occurred to me I had never felt healthy in my life. It was the most incredible feeling, It's a huge moment, and it's like this big beam of hope is shining down. It's pretty amazing."
Today, Allison goes biking as much as she can. She walks several miles a day in her job at the Salt Lake Airport. And those horseback rides with her daughters? She's loving her time riding with her children through the Utah canyons.
Allison says she's thankful for the amazing work that's been done to make her new life possible. "I have so much gratitude, for the doctors, scientists, researchers who have been working for a long time in the stem cell arena. It seems like it's taken quite a while for adult stem cells to really be recognized for the powerful healing properties that I believe that they have."
"I am here because of adult stem cell therapy. Every day I get stronger. I work at it. I'm very aware of what I put in my body, and how I exercise, and my lifestyle choices; and that is work, but it's work I'm happy to do because stem cell therapy has been such a huge miracle in my life."
"I know that if stem cell therapy can stop the progression of Multiple Sclerosis in me, I cannot imagine the possibilities that stem cells can do for so many other people with other conditions, as well."