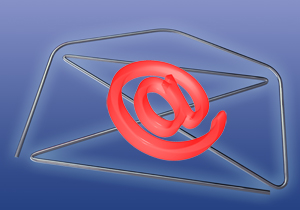 Every week, StemCellResearchFacts gets dozens of emails from our viewers. Sometimes you're asking for information, sometimes hope, sometimes just a sympathetic ear. Here are some resent messages we've received:
Email from Steve: I am contacting you on behalf of my mother, Clara who was
diagnosed with scleroderma, PAH, and ideopathic scarring of the lungs.
I have found information from various sources that stem cell therapy can
help with all of these conditions. I am impressed with what it seems you
have done for others, and would like to learn more to see what you can do
to help her.
Response from StemCellResearchFacts.org
Greetings Steve.
First of all, we are very sorry to learn of your mother's condition with scleroderma, PAH, and ideopathic scarring of the lungs. This must be very difficult for her and those around her, like yourself.
You should know that our site is an information resource for those seeking treatments with adult stem cells.  We are not connected to any physician or research clinic, but we can help point you in the right direction.
Just so we are clear, when you say PAH, you are speaking of Pulmonary arterial hypertension, correct?  We conducted a search on your behalf at www.clinicaltrials.gov and have pasted in the first page of results below.
In regards to scleroderma, we would recommend that you contact Dr. Richard Burt at Northwestern University Hospital.  There is a short film about Dr. Burt on our web site (under patient videos), and you can learn more about his work at: www.stemcell-immunotherapy.com
When we conducted a search about adult stem cells and ideopathic scarring of the lungs, there were no results. We hope this information is helpful to you—at least to point you in a few directions for more exploration.
Thank you again for joining us.
The Stem Cell Research Facts Team
————–
Email from Robert Wright – Hanover Township, Pennsylvania
Comments: I had a spinal cord injury with a C7 disc compression of 75% of my spinal cord.  Although originally a quadapalegic, with intense therapy and sheer power of will I have managed to gain a lot of mobility although I am still in a wheelchair.  Currently I am an incomplete parapalegic C7 with extreme weekness and numbness from lower torso down.  I also have foot drop on my left side from a previous injury 22 yrs ago.  I am convinced that stem cell therapy will help me walk again.  I am 44 yrs young and have many more before me.  ( )Without my health life is always limited.  Please help me to walk again.
RESPONSE from StemCellResearchFacts.org
Hello Robert and thank you for your note. We are very sorry to learn of your spinal cord injury and the life of suffering that you endure. One of the reasons we maintain this website is to try and offer information and perhaps hope to people like yourself. That is what we will try to do here.
First of all, you may have seen the short film we produced about Laura Dominguez. She had been a patient of Dr. Carlos Lima of Portugal and has made good progress as a result of adult stem cell therapy. Laura lives in San Antonio, Texas (a long ways from Pennsylvania), and is running a gym called Beyond the Chair www.beyondthechair.org .  You may want to check out what she's doing there, just FYI.
As we mentioned, the best & most successful work so far on spinal cord injury (SCI) with patients has been done by Dr. Carlos Lima in Portugal, using adult stem cells. Unfortunately Dr. Lima died suddenly earlier this year—but his staff has pledged to continue his work. His contact information:
Dr. Carlos Lima
Lisbon, Portugal
crlima@clix.pt   or  limacarlos@clix.pt
phone: 351.21.3650001
fax: 351.21.3650198
HAS TREATED APPROX 90 PATIENTS SO FAR, ALL SHOWED IMPROVEMENT USING PATIENT'S NASAL ADULT STEM CELL TISSUE
In the United States…
Dr. Jean Peduzzi-Nelson
Wayne State University School of Medicine Detroit, MI  48201
Office:  313 577-8995   Dept. FAX: 313 577-3125
email: jpeduzzi@med.wayne.edu
WORKING WITH CARLOS LIMA (above), HOPES TO START CLINICAL TRIALS IN U.S.
News story: http://www.media.wayne.edu/2009/10/16/study-shows-adult-stem-cell-grafts-increased
Publication: http://nnr.sagepub.com/content/24/1/10
Publication: http://physicians.ascipro.org/pdf/olfactory.pdf
—————-
A group now starting a clinical trial in U.S. also using adult stem cells; they are based in Louisiana
TCA Cellular Therapy
Cindy Casanova, 504-723-1160
or
Jacquie Bonano, 504-512-0147
media@tcacellulartherapy.com
OR
INTEREST IN CLINICAL TRIALS
Chuck Naparalla, RN, MBA
Chief Executive Officer
(985) 867-4860
e-mail: cnapa@tcacellulartherapy.co
see this story
http://www.businesswire.com/news/home/20100804006365/en/Paralyzed-Iraqi-War-Veteran-Receive-Adult-Stem
—————-
THIS AUSTRALIAN GROUP WORKING ON SPINAL CORD, VERY EARLY RESULTS
Dr. Peter Silburn
Brisbane, Australia
pa@silburn.com.au
Professor Alan Mackay-Sim
Griffith University, Queensland, Australia
phone: +61 7 3735 4233
fax:      +61 7 3735 4255
A.Mackay-Sim@griffith.edu.au
PUBLISHED 3-YEAR STUDY ON TREATING SCI PATIENTS, SHOWING BENEFIT OF NASAL ADULT STEM CELLS
We hope this information is helpful to you—at least to point you in a few directions for more exploration.
Thank you again for joining us.
The Stem Cell Research Facts Team
———————-
Email from Carmel, Indiana:
I have a father in law who has been diagnosed with type II diabetes. He is interested in finding more about the following;
1. cost of treatment
2. time period and frequency of treatment
3. any side effects
4. success rate of stem cell therapy for type II diabetes
Thank you and I look forward to hearing back from you.
RESPONSE: Greetings from StemCellResearchFacts
We are sorry to learn of your father-in-law's struggle with Type 2 Diabetes.  This must be difficult for him.  Thank you for your inquiry about the possibility of adult stem cells helping to treat him.
At the web site www.clinicaltrials.gov, we conducted a search on your behalf and a few results came back—they are listed at the bottom of this page.(deleted for space)  We would encourage you to make use of this site and conduct your own search as trials change constantly.
We hope this information is helpful to you—at least to point you in a few directions for more exploration.
Thank you again for joining us.
The Stem Cell Research Facts Team
———————–